selfTAO
selfTAO
Active support for the patient on oral anticoagulant therapy.
#Healthcare_en#Home Features en#Mobile Apps en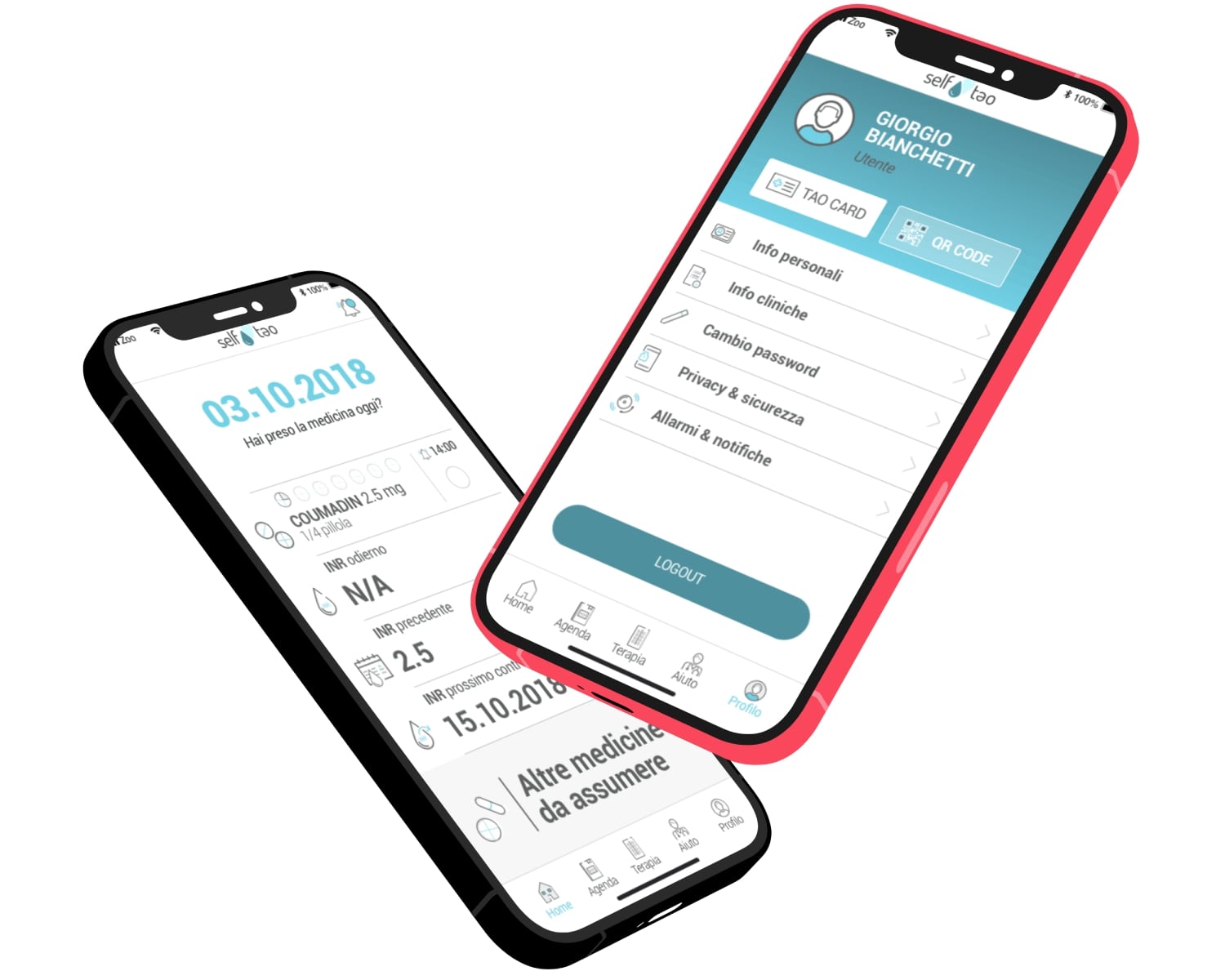 The request
SelfTAO is the integration between the latest diagnostic technologies on the one hand and IT on the other, an absolutely innovative software solution (mobile application), not aimed at the healthcare facility, but oriented towards patients (self-testing and self-management ) as active support for the management and monitoring of remote oral anticoagulant therapy.
It represents an information collector, an active system for the collection of all data useful for therapy monitoring (documentation, vital parameters, clinical events, laboratory values, therapy compliance, etc.) and for the management of clinical risk, as well as that as a reference point for the purpose of finding up-to-date information about the specialized structures located nearby, pharmaceutical information, interfering foods and so on.
The solution
The SelfTAO platform integrates state-of-the-art technological solutions at the service of the patient, to guarantee a high standard of quality, with the aim of being a collector of useful information.
Our main tasks:
drafting 'personas', i.e. the characteristics of the users of the applications;
User Mental Model definition;
realisation of wireframes;
identify the look and feel of the app and the realisation of the graphic layout of the app, the so-called 'sketch';
application development;
integration with portable coagulometers
HL7 / API services development